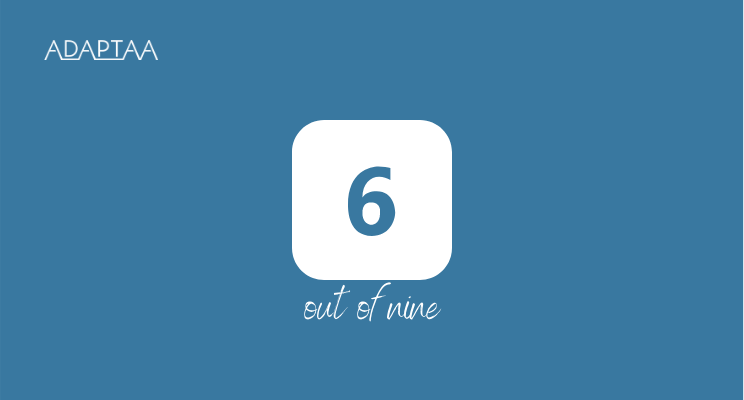 This is my second article, reflecting on my biggest insights from days 3-6 of my 9-day personal development uplifting experience with my own mentor and his extraordinary community of leaders. For those of you who didn't read my first article "3 Insights in 3 Days", I am reflecting on the most powerful A insights for me, as I am writing my book where the only letter in my alphabet is A. The 3A insights of the first 3 days were: Acceleration, Audacity and Advocacy. The following 3 days insights are: Authenticity, Authenticity and Authenticity.
Authenticity
Authenticity leaves a Legacy.
The event was called 4PC Accelerator. It was meant to accelerate the growth of the extraordinary group of coaches and leaders attending it. Acceleration that occurred for all leaders both through facilitating brilliance sessions as well as those attending them like me.

One of the sessions I chose to attend on the 5th day was run by Angela (yes serendipitously an A named leader!) called – "Leaving a Legacy".
You see, in 2007 Angela was inspired by a man with a big vision. With a vision that big that it sounded crazy. However, Angela really believed in his crazy vision and did what most people thought was the craziest thing at that time. She took a year out of her life to support him with his mission. This man, with a big vision, was Senator Barack Obama and Angela took 3 years out of her life to support him in his campaign to become the President of the United States. The story has a happy ending. He won and Angela continued to support him in the White House for almost 7 years.
However, like all happy endings, there is a lot in the middle that never gets told. The ups and downs of all life stories. The struggle that's inherent in any success. The one thing that's always the same in all stories with a happy ending. The unshakable belief in standing for something bigger than you and making a positive difference.
I was truly inspired by Angela's story and authenticity. And even more inspired by the way she tells her story quietly. Always from the back of the room. Always in a true supporting role! You have to listen really carefully to hear her! And when she speaks, everyone goes truly quiet! Mesmerized….And I am even more inspired by her desire to write her own book about leaving a legacy and helping other leaders out there to leave their own legacy. Angela is one of my role models of (quiet) Authenticity.
My insight? Authenticity is both visible and invisible. It is about "I am who I am NOW!" both inside and outside.
Authenticity
Authenticity is not possible without Vulnerability.
It's been 7 years since Brene Brown's blockbuster TED talk entitled "The Power of Vulnerability". She smashed the myth that "life's messy, clean it up, organize it and put it into a box" was a good strategy. Keeping all our messy things in a box comes with a high price to our happiness, wellbeing and of course the ultimate success – feeling fulfilled in life!
In her research at the time, Brene Brown found that when you ask people about love, they tell you about heartbreak. When you ask people about belonging, they tell you their most excruciating experiences of being excluded. And when you ask people about connection, they tell you their stories about disconnection.
And all humans have a massive fear of disconnection. It's called Shame. We all have it. We just don't like to admit to it. The only people who don't experience shame have no capacity for human empathy or connection. No one wants to talk about it, and the less you talk about it, the more you have it. And the thing that underpins this is excruciating vulnerability. If we want connection to happen, we must allow ourselves to be seen, really seen.
And although I have read all Brene Brown's books and seen her TEDs, I forgot all about it, when I signed up to another brilliance session called "Visibility and Vulnerability" run by Alexis (yes another A named leader) and Matt!
Boy, was I in for a treat? The stories in that session were 20/10 in terms of vulnerability and authenticity! And the human connections created in that session have been extraordinary. At least for me. I have a feeling they will be amazing connections for life! Actually, I am already certain that is the case.
I pride myself on my Audacity. The vulnerability experienced in that session flipped into the opposite side of Audacity, which for me is Anxiety! And which I claim I have little… Not that day! I experienced anxiety at its highest level and leaning into it and allowing myself to be really seen and really see others paid off. It's not for everyone and can only be facilitated by masters of connection. I am hugely grateful to Alexis and Matt for making it possible.
My insight? You can't have Authenticity without Audacity. And you can't have Audacity without the Anxiety caused by Vulnerability.
Authenticity
Authenticity is not possible without Alignment.
Alignment to your deepest values. During the session above, I have connected with some extraordinary human beings. And I am extremely grateful and excited to have connected with George, someone who I feel in total Alignment. Our energies matched like 2 flames of the same candle. We are aligned with the same ultimate value of Forgiveness.
And as always in life, there is no coincidence. I have talked in the past about Synchronicity. When the student is ready, the teacher will appear. And in this case, we are both a teacher and a student, learning from each other on our own amazing journeys.
And one of the lessons George has taught me was to "empty my cup regularly and clean it with forgiveness first, before filling it up again with gratitude, acceptance and love!" Emptying one's cup before it spills, is crucial to slowing down to speed up. A skill that I am still learning. But the cleaning of the cup with the Forgiveness sponge first, was a magical discovery for me!
My insight? Authenticity is a choice. And a very difficult one too.
What will you choose to accelerate your own growth?
ADA, 7 November 2020
Published by: adaptaa in Blog