Our core team of coaches and collaborators share a passion for improving Emotional Intelligence and driving high performance in the modern workplace. Between us, we all share 4 core values that drive and inform all the work that we do: INTEGRITY, CONNECTION, COURAGE and GROWTH. Our commitment is to serve the leaders of the future, with the highest standards of quality, reliability and flexibility, growing ourselves and others in the process.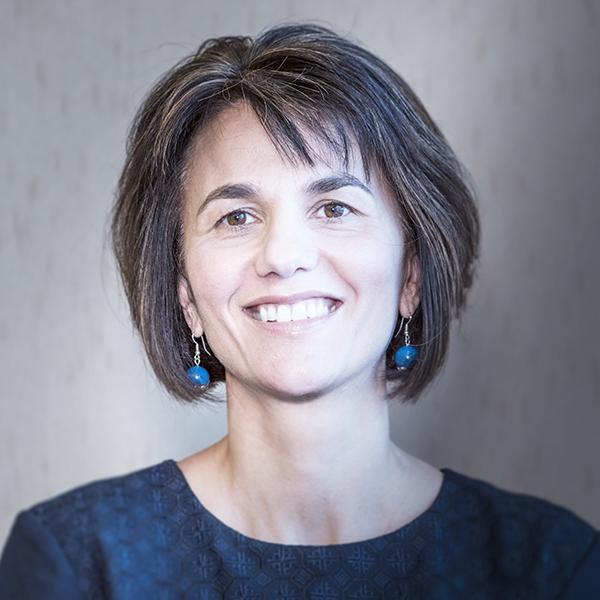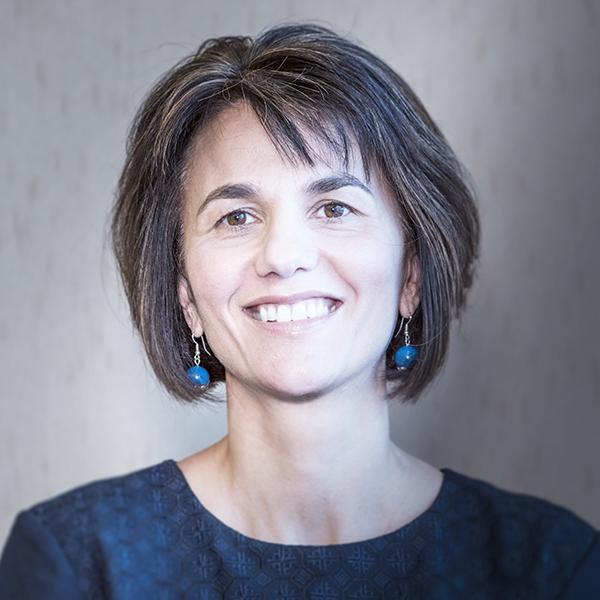 Founder and Managing Director
Chief Founding Officer
A positive and engaging executive coach with extensive business skills and leadership experience, Alina's aim is to help clients focus on important things at work and in life. Her approach is to encourage and support her clients to adapt to change by developing practical solutions and reinforcing the best in them. Her clients describe her coaching style as challenging, energizing and unflinchingly honest.
Alina focuses on leaders and aspiring leaders, mainly in financial services, banking and professional services. She is an accredited Emotional Intelligence coach, who also delivers workshops and team facilitation sessions on subjects such as: "Leading with Emotional Intelligence", "Managing Conflict", "Working with Strengths" and "Managing Your Personal Brand". Her coaching clients include Investment Banks, Asset Managers and Private Equity firms. In addition, she does pro bono work within the Charity sector.
Business Expertise and Education
Alina is an accredited executive coach (ILM7 and EMCC), with 20+ years of front-line business and leadership experience. She qualified as a chartered accountant with PwC and spent 15 years as an investment banker with Rothschild, latterly as Managing Director and Head of Trading. As a Chartered accountant with PwC, she specialized in financial advisory, insolvency and turnaround. She has an ACA qualification and holds two 1st class BA (Hons) degrees in Business Administration and Economics.
Alina is also an active member of key networking organizations, including ICAEW, everywoman and Adelaide Group. Alina was a founding member of Rothschild Diversity Committee and Rothschild Women's Network Speaker Series and is a highly regarded and sought-after speaker at Women events and conferences.
Alina's choice to study positive psychology and behavioural therapy has been a deeply personal journey over the last few years, as she worked with, supported and encouraged her autistic son. This journey has inspired and driven her study of and profound insight into personal motivation, focus and positive reframing to achieve sustained behavioural change and success for her son and her clients.
In her spare time, Alina is a board advisor and fund raiser for her chosen children charities: Humanitas, Autistica and Hospices for Hope, as well as remotely managing a hotel (www.transylvanianinn.ro/en) she built in Transylvania in 2004.
Alina holds the ILM7 and the EMCC Coach Practitioner and EIA accreditations. She holds the RocheMartin Emotional Intelligence certification and is accredited in the ECR self and 360 EQ psychometric. She is also accredited in using the Team Performance Accelerator model for team coaching and leadership facilitation.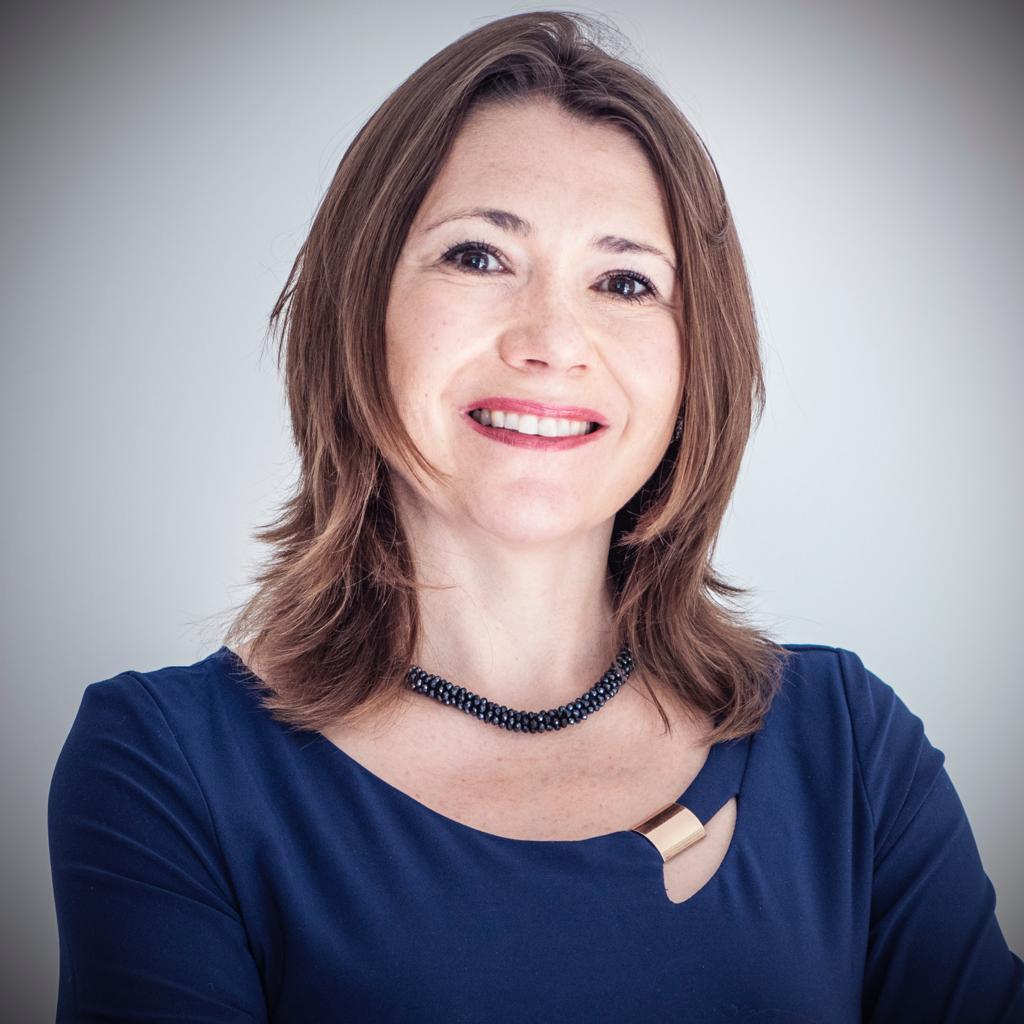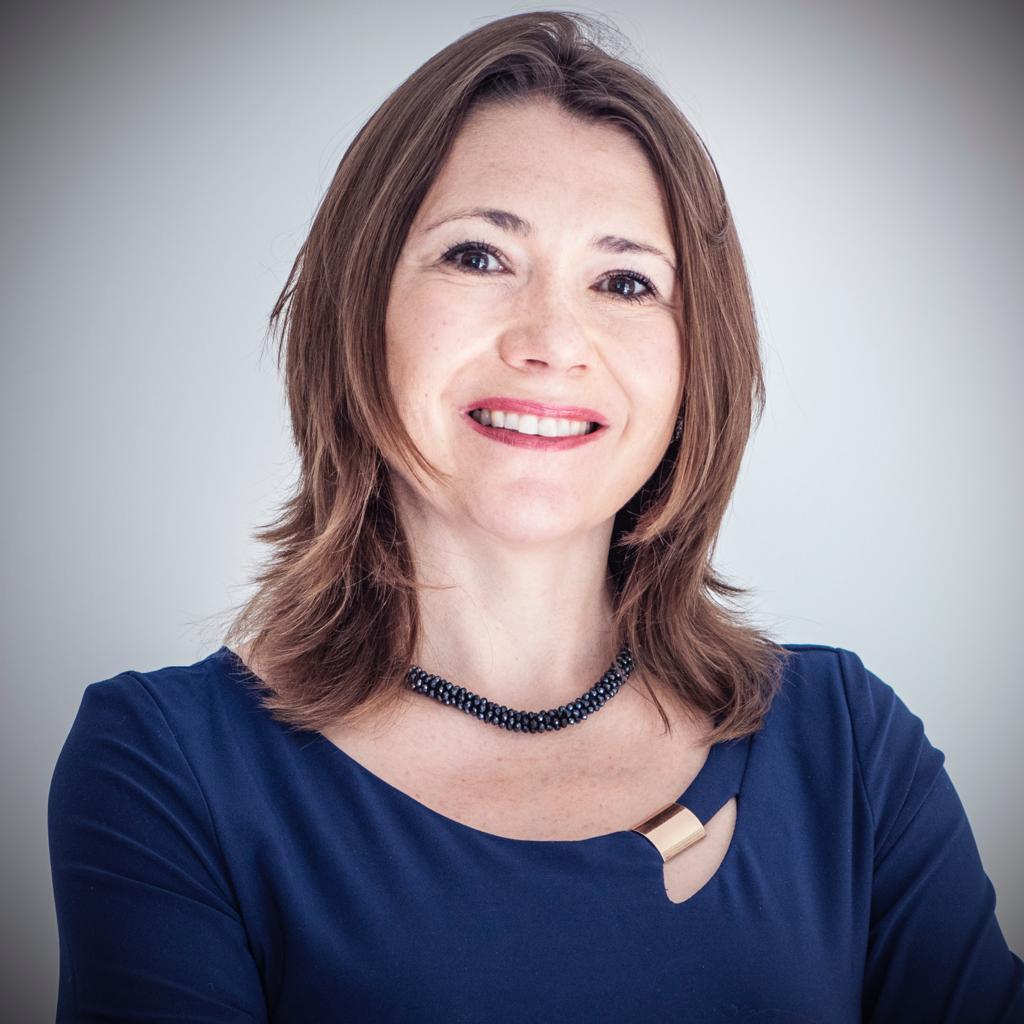 An executive coach with great intuition to help clients overcome limiting assumptions, adjust their thinking to empower them to achieve professional and personal goals. Tatiana's style is an intense, honest and sometimes challenging approach. It is based on identifying different aspects of clients' inherent personal strengths to help them expand their outlook and achieve impossible dreams.
Tatiana focuses on clients with high achieving personality profiles to help them reach their potential, often in intense working environments, while helping them to maintain a sense of work life balance.
Business Expertise and Education
Tatiana's expertise has been developed throughout a 25-year career in leadership positions in Investment Banking and Management Consulting across Europe and the US, where she worked with diverse groups of individuals in highly intense business environments. Having observed, experienced and supported individual development through periods of great change, turmoil and uncertainty, Tatiana was inspired to further understand not only what drives people to succeed but how to combine professional success and drive with personal coherence and wellbeing. Before training as an Executive Coach, Tatiana worked as a Managing Director and Head of Loan Sales at Nomura for the last 10 years, and for the previous 15 years, she was an Investment Banker with BNP Paribas, JP Morgan, and Dresdner in London, New York and Frankfurt. She was also a Strategic Management Consultant with Booz Allen & Hamilton in New York and London. Tatiana holds an MBA from Columbia Business School in NYC and Master in International Economic Relations from the State Finance Academy in Russia.
With a long term interest in business psychology and personal transformation, Tatiana is an Executive coach with Henley Business School. Her decision to study neuroscience applications in coaching and solution based coaching was based on the challenges she encountered and overcame in her professional and personal life. She also is inspired to support her 14 and 11 years' old daughters on their journeys of personal development, focus and happiness, whilst applying behavioural therapy tools and positive reframing to help them achieve their aspirations. Over the last three years, Tatiana has been a Trustee of the SmileTrain UK board, a charity which provides free cleft surgery and comprehensive care to children in need around the world. Tatiana is passionate about diversity in the workplace, and has been one of the early members of Women in Nomura Network.
Tatiana is completing the Professional Certificate in Coaching at Henley Business School. She is also working towards an EIA accreditation with EMCC. She is a member of Project Kairos Coaching program for Extraordinary Coaches with Rich Litvin. Tatiana has a team coaching accreditation from Insightful Edge to facilitate team coaching using the Team Performance Accelerator model.
A resilient and emotionally intelligent executive coach, Carmen relies on systemic intuition to help her clients reconnect to what is really important to them, gain clarity to find the answers they are seeking and empower them to grow professionally and personally. Clients describe Carmen's coaching style as authentic, caring and grounded, helping them overcome fear and embrace love for the sake of their inner growth.
Carmen works with entrepreneurs and leaders and aspiring leaders in pharma, banking and professional services. Her clients have achieved a great deal in life, have lived the "perfect lives" and have "picture perfect" stories to share. Yet, despite all that, deep down, they are unsatisfied, unfulfilled and constantly burned out. Carmen relies on her experience in complex transformational and leadership change, to accompany her clients on their own transformational journeys.
Business Expertise and Education
Carmen is an executive and leadership coach, based in Switzerland, with 15+ years of experience in Pharma, Banking and High-Tech industries across Europe, Asia, South America and the US. She started from the bottom and worked her way up, with leading roles in large multinational companies such as Roche, Johnson & Johnson and HSBC. In her last corporate position, Carmen worked for Roche Diagnostic, where she held the position of global Senior Vice President of Marketing, reporting to the CEO of Diagnostics.
Carmen is passionate about Women in Leadership and Diversity and Inclusion. She is the co-founder of Women@RDI (Roche Diagnostics International) and is a member of ADVANCE Women in Swiss Business and Women Rock Switzerland. Carmen holds a BA degree in Global Business and Finance from the University of Portland, in the US, and an MBA from IESE Business School of Barcelona, Spain.
Carmen is a Leadership and Executive Coach certified by the International Coaching Federation (ICF) and working towards the Associate Certified Coach (ACC) accreditation. Carmen has completed numerous leadership coaching programmes, including those led by the Leadership Circle, Advance Gender Equality in Business and the Center of Creative Leadership.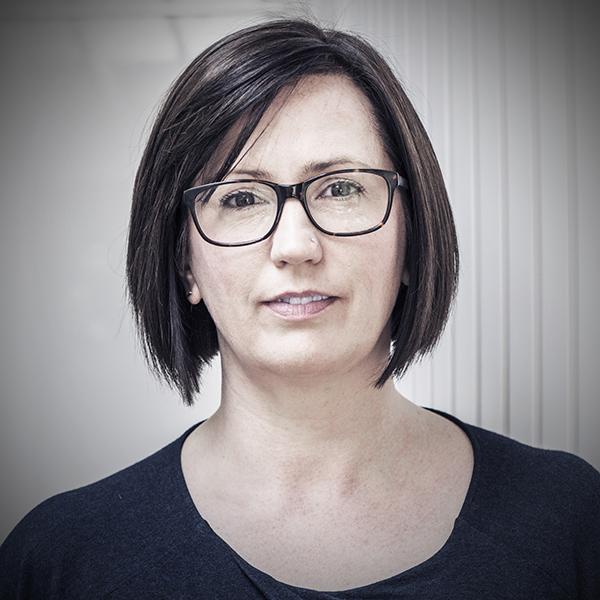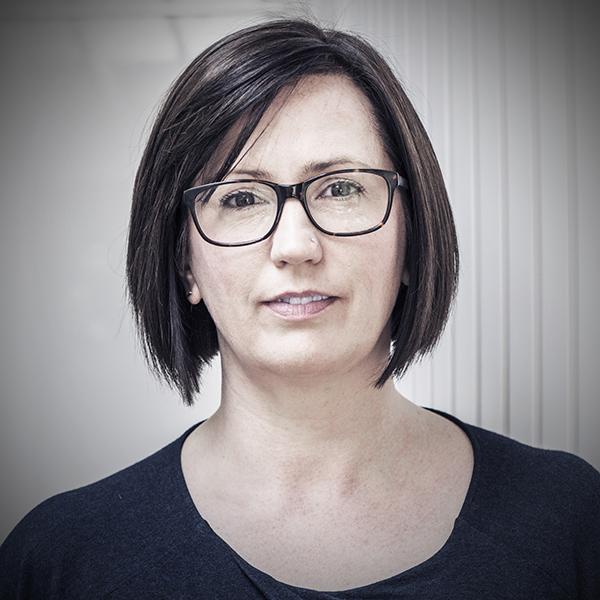 A creative and inquisitive executive coach, Geri has extensive experience of complex transformational and leadership change. She helps her clients navigate change with ease, whilst developing personal resilience. Geri has an authentic style that reflects the person she is, calm and considered in her manner, naturally focused, structured and action-oriented. Geri creates a safe, non-judgmental and creative space where clients feel appreciated, listened to and heard, and where they have the time to think, explore and appraise the challenges and the opportunities open to them.
Geri's focuses on senior managers and leaders who have a critical role to play in supporting their teams navigate change across all industries. She has extensive experience of facilitating group conversations and workshops focusing on building trust within teams, managing change and co- designing new ways of working.
Business Expertise and Education
A Masters degree in Overseas Development led Geri to a career that started in the not for profit sector, project managing multi-agency, European wide projects. Geri now has over 15 years' experience of leading teams to develop and deliver strategic programmes of change in complex and financially challenging environments. She is an experienced facilitator who works with groups at all levels of a business to collaboratively co-design solutions, new ways of working and behaviour change. Geri's experience spans the not-for- profit sector, local government and the NHS. In the last 2 years, Geri developed wide-ranging experience across professional services and has been consulting across a range of UK health transformation projects for a US based advisory firm. Geri is passionate about transformation, and is motivated by wanting to make a difference, nurture talent in teams and offer a client centric service that is outcome focused.
Geri has an Executive Coaching accreditation with the Institute of Leadership and Management (ILM7). She is working towards an EIA accreditation with EMCC. Geri is also trained in using the Thinking Environment®, an approach which enables groups to transform their meetings, the way in which they approach problem solving and work more effectively as a team. She is in the process of qualifying as a Time to Think Transforming Meetings Facilitator.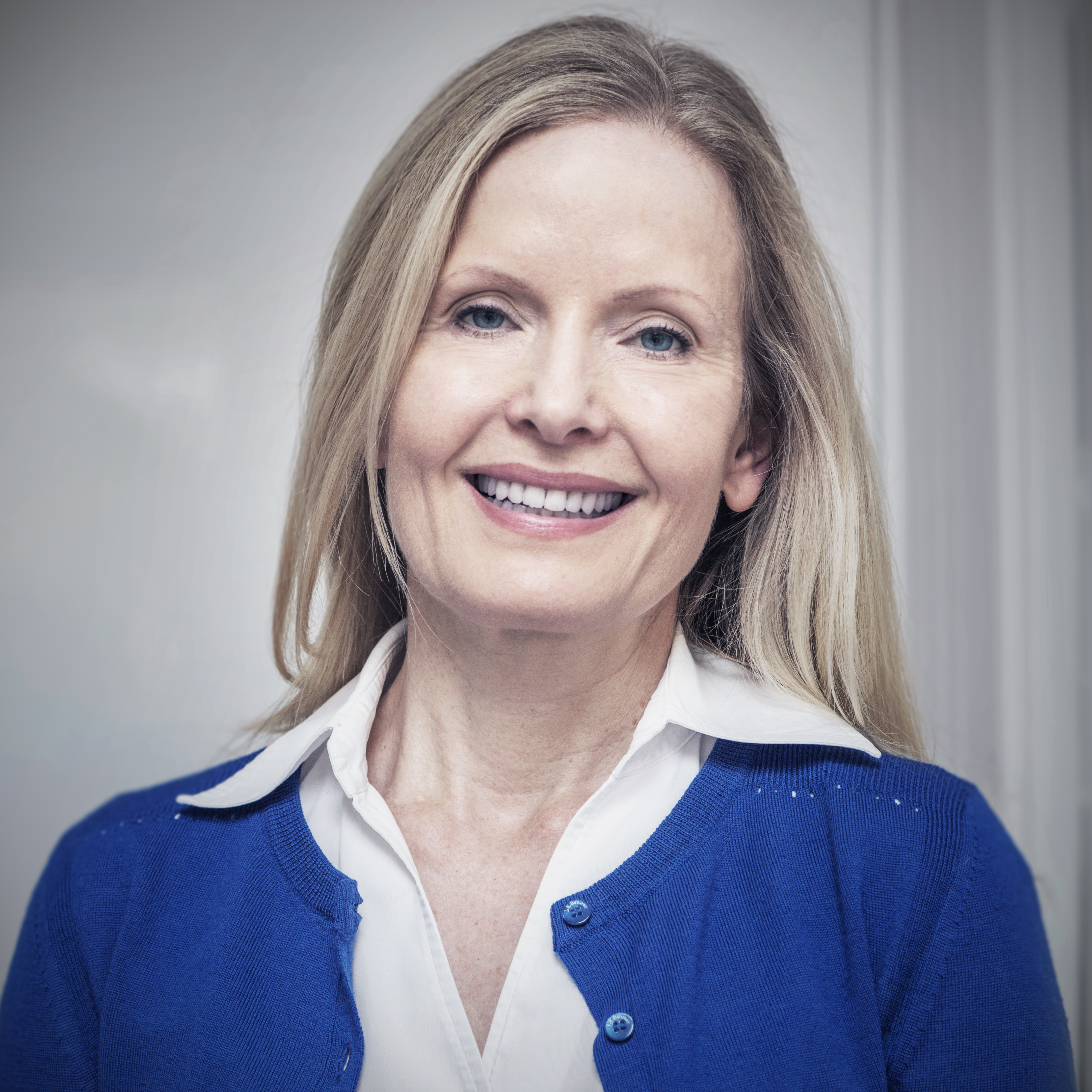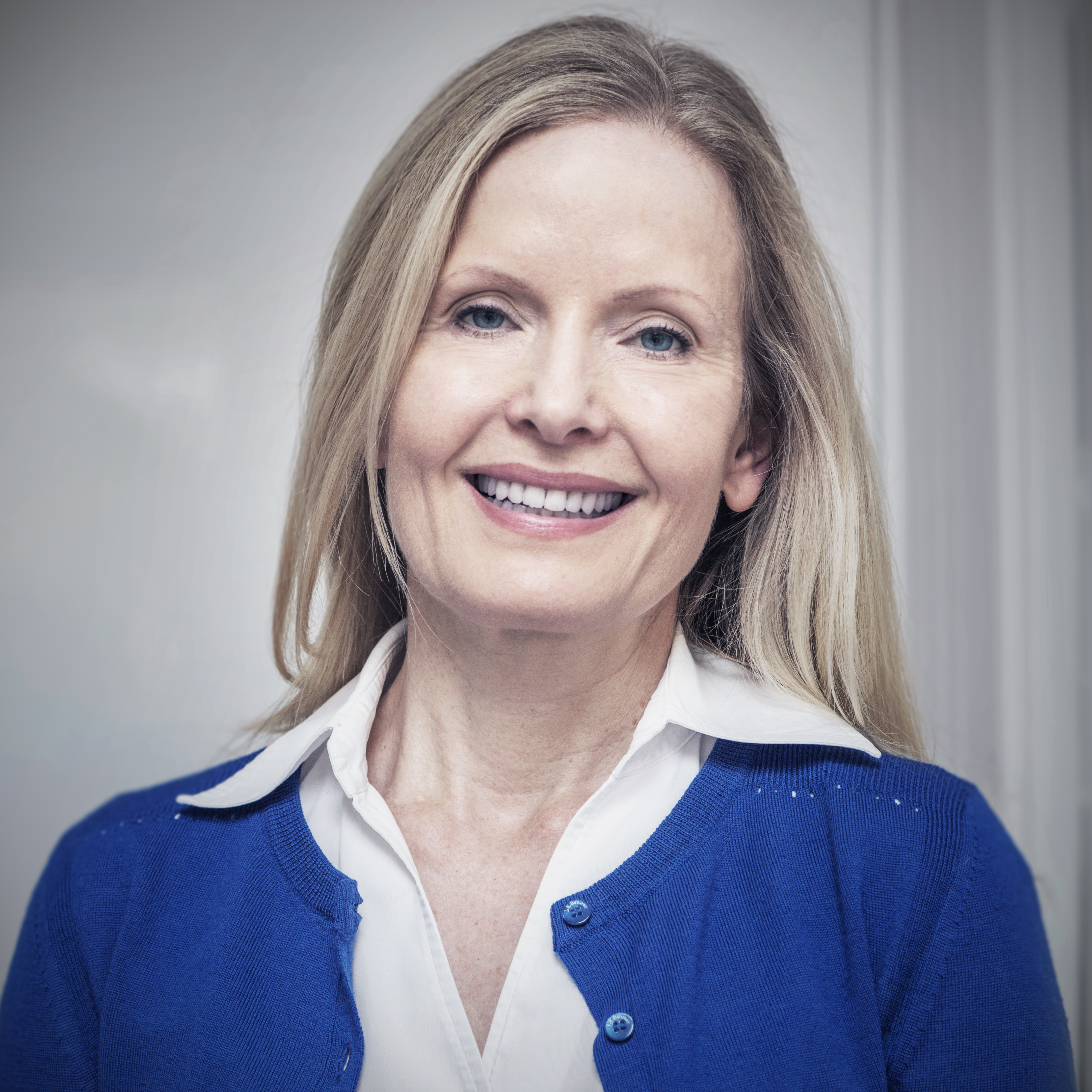 A calm and emotionally intelligent executive coach with extensive international corporate, leadership development and engagement experience, Simone's aim is to help clients reach their full potential in both work and life. Her reassuring style inspires and assists her clients to achieve their best, enabling them to recognise and understand their full range of talent and capabilities. She helps clients take ownership for the practical solutions unique to them, enabling them to understand and achieve their individual objectives.
Simone focuses on leaders and those aspiring to leadership positions across a number of sectors, including: retail, health and care, travel and hospitality, as well as professional and financial services.
Business Expertise and Education
After achieving a 1st class degree in Economics and Japanese and post graduate diploma in Business Administration, Simone pursued a career in Human Resources where she progressed her career within a number of global organisations within the UK and internationally. After leaving Bupa she completed a number of senior interim HR roles supporting organisations going through significant strategic change. Throughout her HR career, Simone had a passion for helping people develop and achieve their potential and life goals. Simone regularly received feedback from leaders she came in contact with that she has strong emotional intelligence and a natural warm, empathetic but where necessary, challenging coaching style for leaders and aspiring leaders. Simone has a passion for helping the people she comes in contact with to understand and achieve their life goals. This natural ability to relate to and help individuals led Simone to pursue a professional career as a coach and become a Chartered Institute of Professional Development Steps Ahead mentor.
Simone has an Executive Coaching accreditation with the Institute of Leadership and Management (ILM7). She is working towards her EIA accreditation with EMCC. She is also a qualified Myers Briggs practitioner and accredited user of a number of other valuable psychometric tools.
"Experience is not what happens to you,
is what you do with what happens to you."
ALDOUS HUXLEY
We work with individual clients, groups and organizations to leverage their strengths for greater performance.
Methods we use include:
Positive psychology;

Appreciative Inquiry techniques;

Emotional Intelligence tools;

Neuroscience methods.
Typically a coaching assignment lasts for 6 months, meeting monthly to achieve previously agreed goals. There is an initial "chemistry meeting" to ensure there is a good fit between the coach and the client. This will be followed by 6 x 1 ½-2 hours sessions. Generally, a coaching programme will have the following structure:
Current situation analysis – understanding the baseline and the basis of the coaching relationship, roles and responsibilities;
Goal setting and planning – setting the purpose and measures of success;
Implementation – working towards the agreed goals;

Evaluation – review what has been achieved and the effectiveness of the coaching process.
The outcome is positive behaviour, enhanced performance and making a measurable difference to you and your organisation's business results.
"The most effective way to do it is to do it."
All we expect from you is full commitment, an open mind and trust in the process. The coach plays the role of a facilitator of change. It is the client's responsibility to enact change. And then the best way to predict your future is to create it!
"80% of success is showing up."
Want to know how we can help you?
We can help you adapt and achieve greater awareness, choice and results.
"Intelligence is the ability to adapt to change."
STEPHEN HAWKING
[unex_ce_button id="content_f04s95ydx,column_content_r416r19sw" button_text_color="#ffffff" button_font="regular" button_font_size="15px" button_width="auto" button_alignment="center" button_text_spacing="1px" button_bg_color="#69a6c0" button_padding="15px 60px 15px 60px" button_border_width="0px" button_border_color="#69a6c0" button_border_radius="0px" button_text_hover_color="#ffffff" button_text_spacing_hover="1px" button_bg_hover_color="#66a0b9" button_border_hover_color="#66a0b9" button_link="alina@adaptaa.co.uk" button_link_type="email" button_link_target="_blank" has_container="" in_column="1"]Contact us[/ce_button]