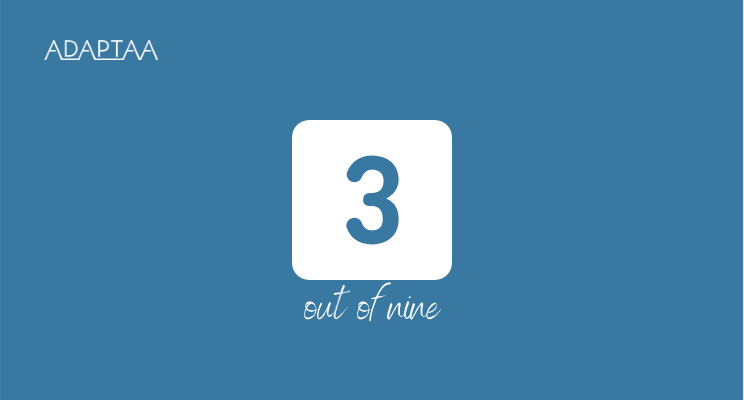 I am reflecting on the first 3 days of my intense 9-day personal development experience with my own mentor. As always, there have been many, many insights. However, I am distilling them into the top 3 that resonated most with me. And as I am writing my book where the only letter in my alphabet is A, I am focusing on the most powerful 3A insights for me - Acceleration, Audacity and Advocacy.
1. Acceleration
The event is called the 4PC Accelerator. Its mission is to accelerate the growth of the extraordinary group of coaches attending it. And our mentor is using the scientific definition of Acceleration, including all the 3 phases when velocity changes: a) speeding up; b) slowing down and c) changing direction.
My insight? I can speed up. And I can change direction. I find it impossible to slow down.
I can speed up. At 14, I qualified into the national championship of athletics at 100m. I got into the finals and came 5th. Since then, speeding up has been my second nature. As a trader for a prestigious bank, I made quick decisions and moved fast on the corporate ladder to the Head of Trading. As a coach, I learned fast and got more qualifications and accreditations in 2 years than most of my peers in 10 years. And teaching my clients to go fast feels easy.
I can change direction. Whilst an university student in my final year in Bucharest, I left to study for another degree in the UK with $100 in my pocket. I went on to qualify as an accountant and then changed direction into investment banking. After a successful career in the City, I changed direction again and followed my heart to learn as much as I could about positive psychology, neuroscience and Emotional Intelligence. My main motivation was to help and support my son and in the process, I moved fast into helping others – both individuals, teams and organizations.
The insight? The next big thing to accelerate my growth to the next level is to learn to slow down. Leaning into my edge to make space. Learning to say No to even bigger things. And it feels edgy and audacious. But I can't help my clients to accelerate to their full potential, unless I do it first.
2. Audacity
I love to be audacious. And I teach my clients to be audacious too. It's one of the chapters in my book. And one of the sessions in our A-list leadership programme which I happened to run this week, whilst on the 4PC Accelerator.
In preparation for the session, I asked my A-list leaders to reach out to 3 team members or friends and ask them 3 questions: a) Name an event when you recall me being audacious (extra courageous); b) what audacious action and or behaviour did I specifically demonstrate? and c) how did my being audacious make you feel? And I also decided to pose the 3 questions to my group of 4PC coaches and see what emerged.
Both groups discovered how they performed audacious acts they were not even aware of. And the impact those acts had on their friends and team members, ranging from making them feel proud and inspired to feeling grateful and empowered.
It never stops to amaze me what comes back from these little acts of courage. What other people see in us that we don't see as courageous. That what someone views as ordinary, another views as extra-ordinary.
The insight? The paradox of life is that what sometimes feels easy on the inside looks audacious on the outside. And that we wouldn't know the impact we have on someone else's life until we ask.
3. Advocacy
Our mentor taught us how Advocate marketing works, based on a simple principle of 5 types of clients:
1s – those who'll always hate you no matter what and you should not spend time worrying about.
2s – those who are not that into you, but not as vocal in their opposition as the 1s.
3s – the undecided. They may like you, but not enough to buy your products yet.
4s – they like you and may need some convincing. Once convinced, they may help move the 3s too.
5s – your loyal advocates. Your cheer leaders.
The insight? Use the 80/20 principle when targeting your clients. Spend 80% of your attention on your 5s. And 20% of your attention on your 4s.
And I realized that my 5s are my AAA leaders – those willing to become Audacious, Adaptable and Authentic, by leading with their sharp minds, as well as their kind hearts and strong guts.
And my biggest insight? That I have surrounded myself with a team of pioneer advocates – Tatiana, Carmen and Kora. They are my cheer leaders and I am their biggest advocate.
And I have also realized that I have been a big advocate of my own mentor for years. I have recommended his book to any new coach I met who I believed was serious about coaching. It's a gift that Mandy, another wonderful advocate of Rich, gave me 4 years ago.
I have enrolled into all of my mentor's new programmes during the last 2 years – his Deep Dive, his first Project Kairos and his first 4PC Accelerator. It's the fast pioneer in me! And I got one of my team pioneers, Tatiana to join me too! We have grown exponentially in the process. And helped our clients to grow exponentially too. We now have to remember to slow down!
How will you accelerate your growth? Speeding up, slowing down or changing direction?
Published by: adaptaa in Blog